Traditional Salvadoran dish made of thick, handmade corn masa, filled with cheese, beans, or meat. It is typically accompanied by Curtido (a spicy cabbage slaw), and tomato salsa, and is traditionally eaten by hand, without the use of utensils.
Once you taste this classic Salvadoran dish, you'll definitely want to experiment with the fillings.
Pupusas are easy to make and using different delicious fillings makes this Salvadoran dish very versatile. Carnitas, shredded beef, beans, eggs, or almost any leftover can be a filling for your pupusas.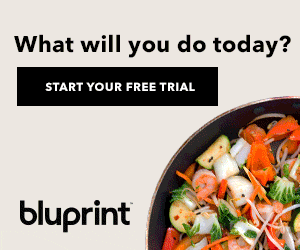 Prepare Pupusa dough and make a little bowl

with dough, spoon in chorizo mixture, then cheese.
Fold dough over to form and pat dough into a 4-inch patty.
Fry pupusas on medium heat, fry each side for about 5 minutes. Serve warm, top with tomato salsa and Curtido on the side.
Traditional Salvadoran dish made of thick, handmade corn masa, filled with cheese, beans, or meat.
Ingredients:
2 cups Masa Harina

1-1/2 cups warm water

1/4 tsp salt

2 tbsp olive oil

4 oz. Mexican chorizo

1/4 cup diced onions

1 potato, peeled and diced

1/4 cup Monterey Jack cheese, shredded
Instructions:
For the pupusa dough: In a large bowl, stir together the Masa Harina with the water and salt if using and mix it well. Add more water if the dough becomes too dry or cracks. Let the dough rest for 5 minutes covered with plastic wrap until ready to fill.
Filling Instructions: Saute chorizo in olive oil for 5 minutes, then add diced onions on medium heat for an additional 5 minutes.
Mash chorizo mixture when cooked. Divide dough into 8 balls (keeping them covered with a damp towel so they don't dry out. With 1 ball in the palm of your hand, use your thumb of the opposite hand to create an indentation in the center. Pinch sides to create a well for the filling.
Fill the hole with 2 Tbsp. chorizo mixture. Pinch dough around filling to enclose (it's okay if some is poking out), then gently flatten to a 4-5" disk. Repeat with remaining dough and chorizo mixture

Cook pupusa in a large cast-iron skillet or griddle over medium heat until center slightly puffs up and pupusa has brown spots, usually 4-5 minutes per side. If filling leaks out, simply scrape off the pan after pupusa has cooked.
Serve with Curtido on the side, and topped with tomato salsa. Enjoy!


Breakfast ideas- Add egg to chorizo mixture or top with an over-easy egg.


Dinner ideas - Serve with rice and beans on the side.